Injiserbare Hyaluronsyre Skin Filler 2ml For Kinn
Hva involverer dermal filler behandling ?
Hudfylling injiseres i huden i små mengder med en meget fin nål. Gelen gir naturlig volum for å jevne ut utseendet på linjer og rynker, forbedre ansiktsformen , eller skape fullhet i leppene eller kinnene. F ace fyllstoffer forbedrer elastisiteten og tekstur av huden, gjenoppretter og opprettholder hudens hydrobalanse. Behandlingen er rask, og tar vanligvis ca. 15-30 minutter. N atural hud fyllstoff t reatment med dermal fyllstoffer påvirker ikke ansiktsuttrykk og fordelene kan normalt ses umiddelbart. Hudfyllingsprodukter er bionedbrytbare, noe som betyr at de naturlig vil forsvinne i kroppen. For å sikre et optimalt og langvarig resultat.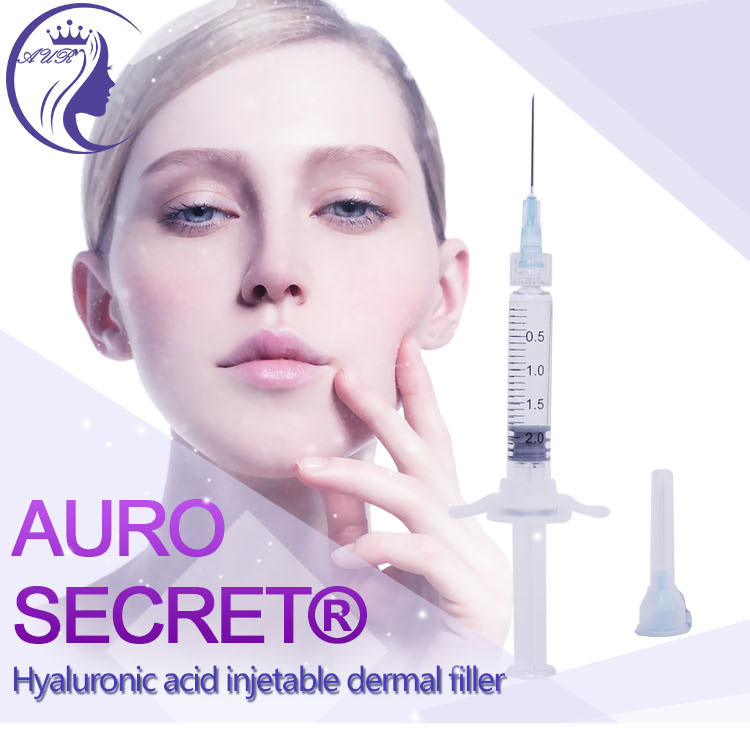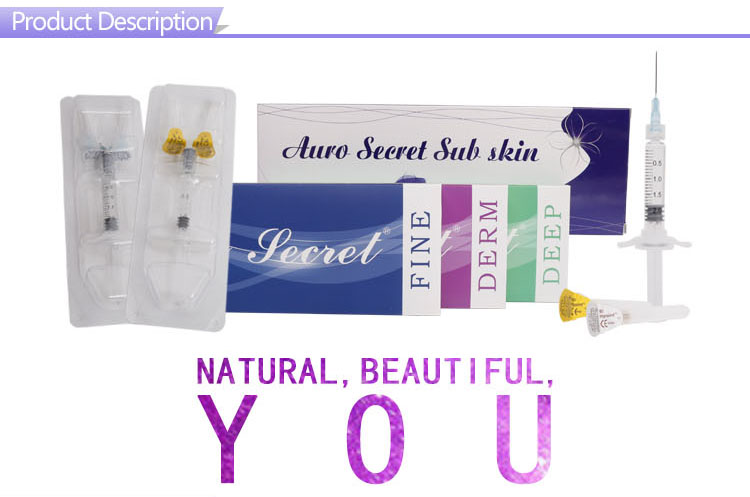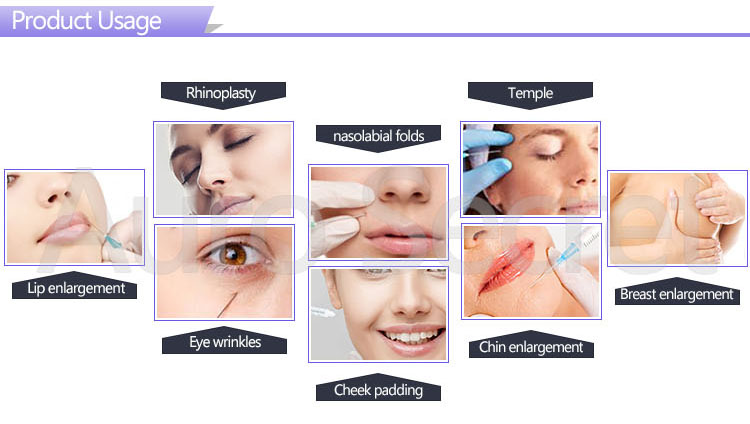 Auro Secret

Fine
Derm
Deep
Subskin
Treatment Parts
Correction of thin lines, accross the forehead and around the eyes and mouth.
Treatment of wrinkles and lip enhancement
Correcting deep folds, creating fuller lips and shaping facial contours, such as cheeks and chin.
Enlargement of breast and buttock augmentation.
Needle Size(Gauge)
30G
30G
27G
23G
Concentration(mg/ml)
20mg/ml
Volume(ml)
6-18 months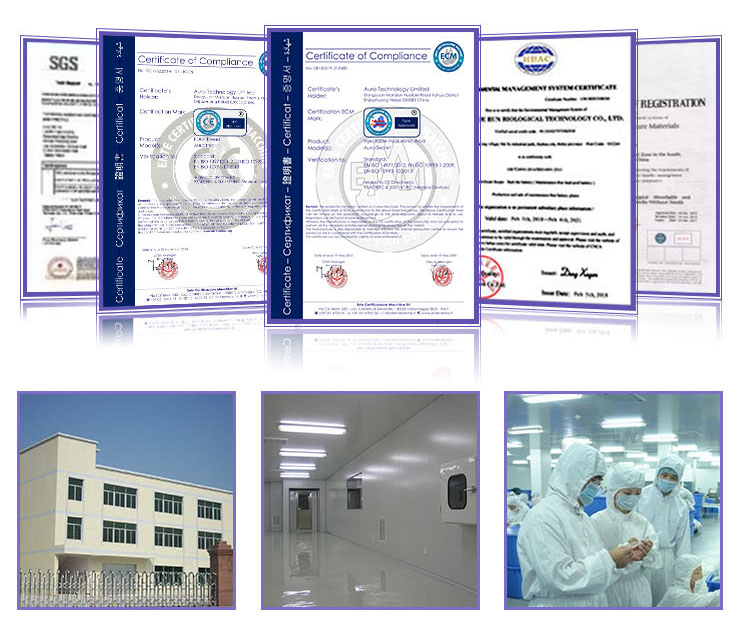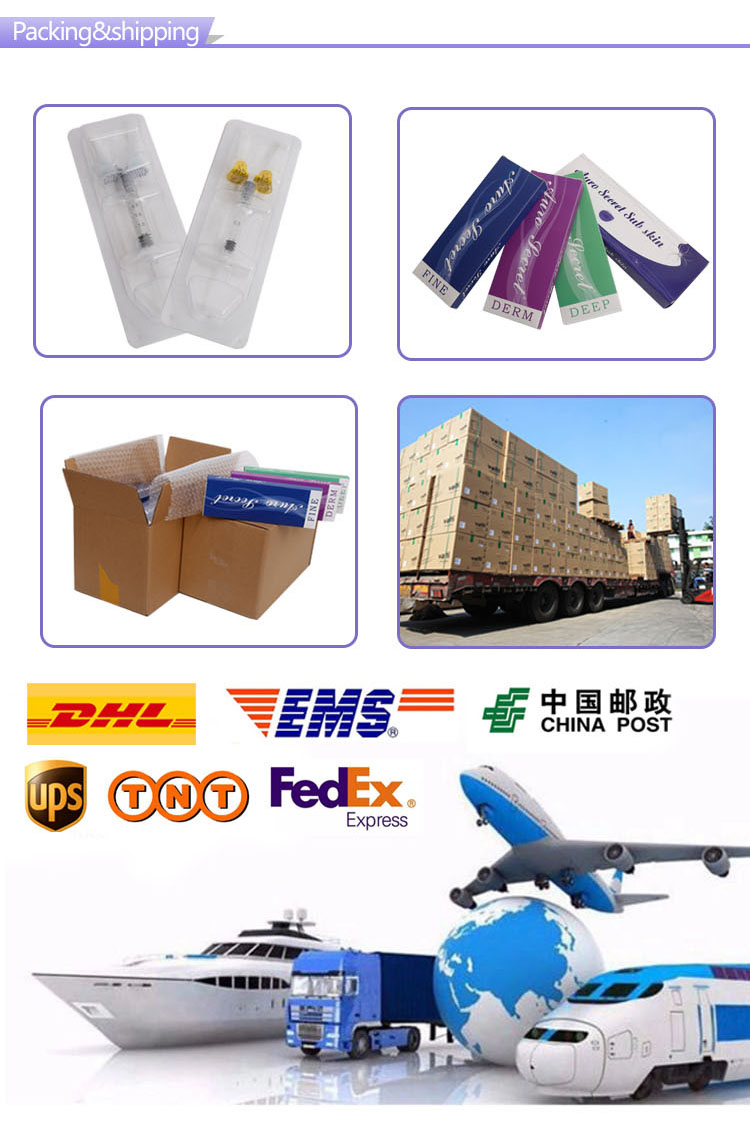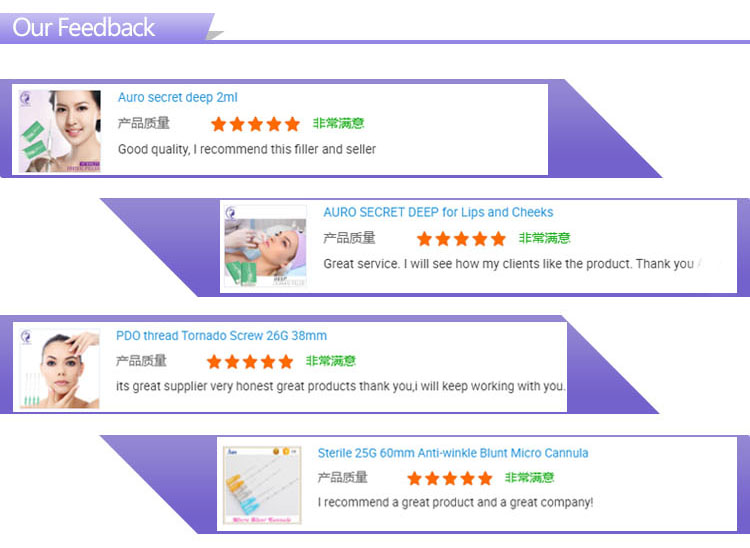 Auro Secret Hyaluronsyre 5 poeng fordeler
Fordel 1: Naturlige ingredienser
Nasolabial fold filler , ekstrakt fra det biologiske vevet, uten fremmedlegemer og fremmede stoffer.
Fordel 2: Høyteknologiske produkter
Munn rynke fyllstoffer , ved hjelp av høyteknologi og streng produksjonsprosess, kvalitetssikring av produkter, ingen avvisning og allergisk reaksjon.
Fordel 3: Enkelt og trygt, raskt og effektivt.
Mikro kosmetisk kirurgi uten kirurgi, bare dermal munnfyllere , for å unngå risiko for kirurgi, mens mikro kosmetisk bruk av dermal injeksjon , slik at du umiddelbart kan se effekten.
Fordel 4: Komfort uten smerte
Mikro kosmetisk bryst injeksjon som en injeksjon, bare en liten hevelse av den lokale mikro smerte, ingen smerte, kunder er lett å akseptere.
Fordel 5: Økonomiske fordeler
Laugh linjer fyller kostnader mellom daglig kosmetikk og plastikkirurgi, prisen er billigere.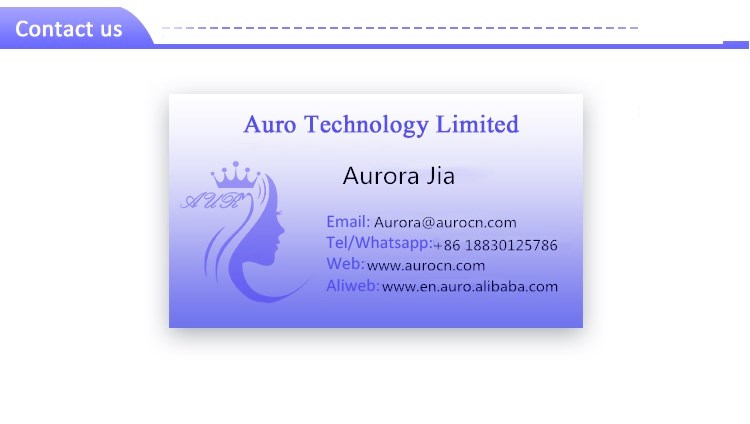 Produkt kategorier : Dermal Filler